Take your business borderless with Stormboard's real-time, interactive digital meeting tool that allows you to capture the best ideas and then them into actions without the limitations of standard meeting tools like whiteboards.
2009
Where Stormboard Started
Founded in Edmonton, Alberta, Canada in 2009 as Edistorm (a combination of Thomas Edison and Brainstorming), we're on a mission to transform how people collaborate, brainstorm and take action on their ideas.
2013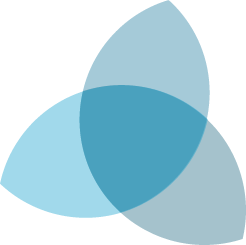 In 2013, we were selected as one of 40 companies to present on Stage at Launch Festival in San Francisco.
This was a perfect opportunity to rebrand including a major upgrade to Stormboard (another mashup, this time Brainstorm + Whiteboard).
Yeah — much better name right?
We're here to solve two primary problems
1
We're here to end taking blurry photos of whiteboards (that you'll never look at) or rolling up flipcharts at the end of a big group meeting, only for those ideas to die a long and painful death because no one has the time or desire to transcribe that data into something useful.
With Stormboard – all your ideas are always available on any device anywhere in the world and can be instantly exported to a smart PowerPoint, Word Document, Excel Spreadsheet or PDF. (And more nerdy formats too.)
2
Collaborating with a remote team is a pain.
Traditional screen sharing is broken with one person presenting and everyone else is "Storm BORED" watching (or more likely reading email.)
With Stormboard, everyone is an active participant. Stormboard is real-time so everyone can see everything happening in the storm, and everyone can quickly and easily add ideas, comment, and vote without having to wait their turn.
Where we are now
Fast forward to 2017 and Stormboard is trusted by thousands of companies (including half of the Fortune 50) and hundreds of thousands of users in 181 countries around the world!
Three things are key to your Stormboard experience. It's EASY, FUN, FLEXIBLE & SECURE!
We hope you enjoy Stormboard as much as we enjoy building it! Contact us if you want to find out more or get on a call to discuss your specific needs.
Sincerely,
Team Stormboard
Enter your email to signup for your free account.